David MacLeod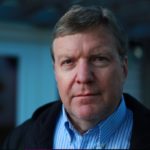 David MacLeod has worked in the film and television industry for over thirty years. He has been a production manager, producer, second unit director and executive producer.
MacLeod has produced numerous projects as a principal partner of Big Motion Pictures including television series such the Canadian Screen Award winning comedy series Call Me Fitz, and the Syfy hit series Haven, television movies and mini-series Trudeau, Trudeau II, Sex Traffic, October 1970, as well as Jack London's Sea Wolf and Herman Melville's Moby Dick for Telemunchën in Germany) and the award winning feature film Whirligig.
At the helm of Two East Productions Inc, David has more recently produced 2 seasons Pure, a televison drama series with Cineflix Media Inc, created by Michael Amo and directed by Ken Girotti, airing on WGNa, Superchannel, CBC and Hulu.
Michael Amo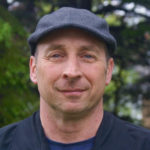 A Ryerson University graduate, Michael created "The Listener" which ran for five seasons on CTV and Fox International. He has been Gemini-nominated for the TV movies "Tagged" and "Blessed Stranger". More recently, he created and wrote "Pure" for the CBC (nominated for a Canadian Screen Awards in the Best Drama Series category.) The second season of "Pure" ran on Superchannel in Canada and Hulu and WGNa in the US. Michael lives in Dartmouth, Nova Scotia with his family.
Gillian Everill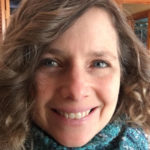 Gillian joined Two East Productions / Big Motion Pictures in 2010, handling business affairs on television projects such as CALL ME FITZ, HAVEN, and MOBY DICK, and later worked on the creative development team for television series PURE. She is co-producer on THE LONG WAY, a feature film written by PURE's Michael Amo, currently in development at Two East.